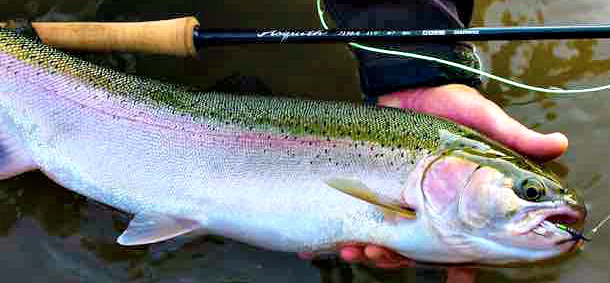 Let me know what questions and/or feedback you may have. I'll get back to you as quickly as I can.
Thanks! I look forward to hearing from you. – Sam Sickles | Steelhead Outfitters |  (541)400-0855
*STEELHEAD OUTFITTERS PRICING:  
TROUT
$500 per day 2 anglers
$750 per day 3 anglers
JET BOAT TRIPS
$300 per angler
MULTI-DAY JET BOAT TRIPS
$1275 per angler, two nights.  This is our standard trip, additional nights are available at $425 per (subject to availability).              Group sizes 2-8
MULTI-DAY DRIFT BOAT TRIPS $450 per angler per day, three days two nights, 2 angler minimum, 6 angler max.
WINTER STEELHEAD
$500 per day 2 anglers
KLICKITAT STEELHEAD
$500 per day 2 anglers plus WA Sales Tax.
** Not included are Fishing License, Deschutes Tribal Pass, BLM Boater Pass, local taxes or fees.  
Booking policy, 50% deposit required to book.  45 day cancellation policy, in the event we can reschedule your date the deposit will be refunded.
Give us a call (541)400-0855
Email:  Info@steelheadoutfitters.com
Steelhead Outfitters  Newsletter Sign Up (free)