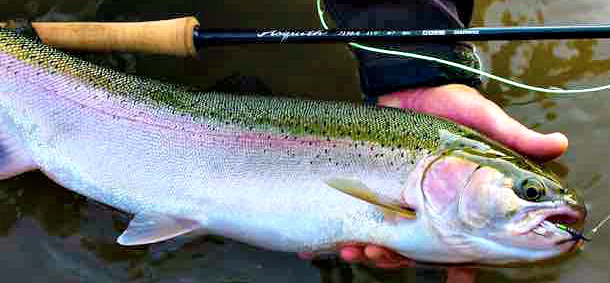 Let me know what questions and/or feedback you may have. I'll get back to you as quickly as I can.
Thanks! I look forward to hearing from you. – Sam Sickles | Steelhead Outfitters |  (541)400-0855
*STEELHEAD OUTFITTERS PRICING:  
TROUT (April-June)
$395 1/2 day, $550 full day day 2 anglers (driftboat)                                                                  
DESCHUTES JET BOAT TRIPS (April-Dec)
$495 for one, $695 two anglers. We reserve the right to fill the boat.
MULTI-DAY JET BOAT TRIPS (steelhead or trout)
$1400 per angler, two nights.  This is our standard trip, additional nights are available at $450 per (subject to availability).              Group sizes 2-6
MULTI-DAY DRIFT BOAT TRIPS $1,500 per angler, three days two nights, 2 angler minimum, 6 angler max.
WINTER STEELHEAD (drift or jet boat)
$550 per day 2 anglers
KLICKITAT STEELHEAD
$550 per day, 2 anglers
NOT INCLUDED- OREGON OR WASHINGTON STATE FISHING LICENSE, LOCAL TAXES OR FEES.  
Booking policy, 50% non refundable deposit required to book.  We will make every effort to reschedule your trip.
Give us a call (541)400-0855
Email:  Info@steelheadoutfitters.com
Steelhead Outfitters  Newsletter Sign Up (free)